Wild Tales (2014) Damian Szifron
A box office and critical hit, both in Latin America and outside, this anthology of short stories linked by themes of rage and restraint in post-modern living, is Argentina's most recent example in a long tradition of exceptional cinema .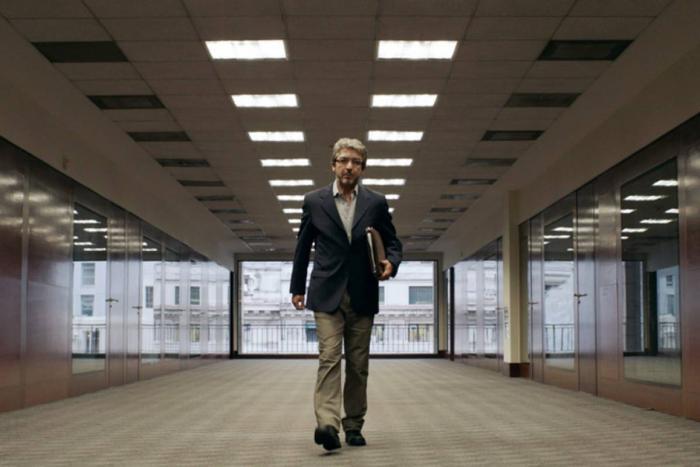 Co-produced by Pedro Almodóvar's company El Deseo and written and directed by Damián Szifrón, the film was first released in Argentina in August 2014, becoming one of the most viewed films of the decade in Argentina. The success was repeated in different festivals: first in Cannes, where it won the Palme d'Or prize and recently in Spain where it was selected as the best Latin American film at the Goya awards. Starring Argentina's leading actors such as Ricardo Darín, Leonardo Sbaraglia, Oscar Martínez, Rita Cortese and Erica Rivas, the film has stepped onto the Oscars' red carpet with its nomination for best foreign language film.
Wild Tales tells the story of six distinct situations and their casts of characters, six stories that are completely different from each other, but which share a common element that ultimately gives coherence to the film: the theme of outrage and violence. How would someone react if he had been bullied all his life? What would a woman do if, suddenly, the man who destroyed her family appears in front of her? How does a man react to a snobbish rich man who insults him when driving? What happens when someone is desperately trapped in bureaucracy? These are some of the situations depicted in the episodes, each of them tells a story about the reactions of fury, anger and anguish towards these unpleasant and disturbing events.
The viewer is engrossed in the tensions, drama and humor in each tale, where the music is also a key element. Composed by Gustavo Santaolalla (Academy Award winner for the music of Babel and Brokeback Mountain), the music complements and highlights the suspense of each story. All the elements in the film are carefully synchronized and combined. The audiences react in different ways to these easily empathetic situations: from laughter to fear, from adrenalin to anger, the movie packs a very strong emotional punch.
Many critics have interpreted the film as a criticism of human behaviour in contemporary capitalist societies. An example of this can be found in the fourth episode, where the son of a rich man kills a pregnant woman in a car accident and the desperate family offers money to their poor gardener to go to jail for the crime. But the lawyer and the state prosecutor will also ask for their share in order to protect the son, and the situation ends up as a negotiation of huge amounts of money, whereas the woman's death becomes a completely secondary issue. Nevertheless, there is always some element of goodness in the episodes. The son, for example, wants to confess his crime because he thinks it is the right thing to do. Even when there is a predominance of corrupt and evil characters, small elements of justice are slipped into every story.
In his film X500 (2016) Colombian-Canadian director Juan Andrés...