Bajo Bar @ Lima Floral
Everyone loves a good Pisco sour, and Lima Florals latest offering in the heart of Covent Garden pretty much seals the deal.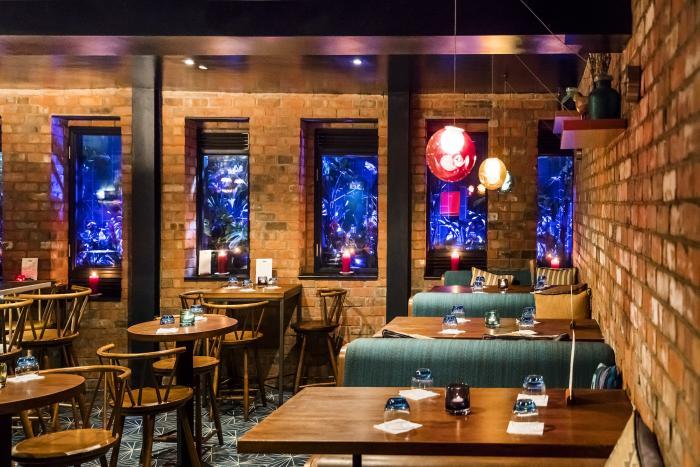 PISCO! The takeover of Peruvian Cuisine in London seems to have taken dizzying heights. A neon light entices you to their new "Bajo Bar" which serves an array of Pisco based cocktails and bar snacks. I call these bar snacks but what they really are is an array of gourmet tapas, to call them bar snacks is a serious understatement. We had the classic Pisco Sours, and finished off with some of their other signature cocktails (I have to recommend the "Cuento Del Diablo").
The atmosphere was so good even on a Monday night that we stayed for the "Peruvian Pickleback" shots of leche de tigre and pisco (served together), which were recommended by our waiter. The pastry of the beef filled empanadas has a slight sweetness to it which paired perfectly with the saltiness of the filling… But you MUST order the Seared Wild Mushroom (the huancaina sauce was heaven) and Sea Bream Ceviche.
Bajo Bar at Lima Floral
14 Garrick St, London WC2E 9BJ
020 7240 5778
A book which tells the story of the Amazon and its ports-towns near...