…LATIN AMERICAN OLYMPIANS
This year, of all years, you didn't think you could get away without knowing your A-Z of Latin American Olympians did you? Here's something to set you on track when that pub quiz comes along. And if the subject doesn't come up send your beer back.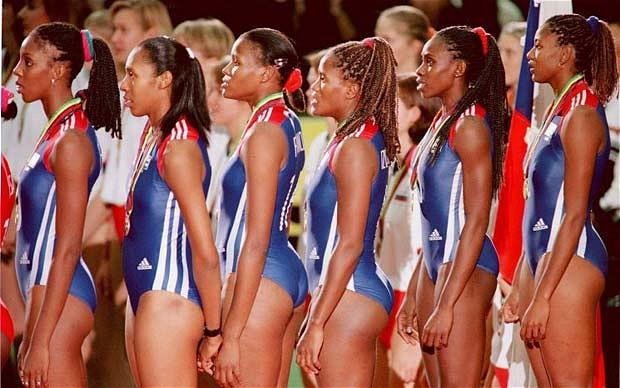 1. In the Olympics, Cuba is arguably the greatest of Latin American nations, with more gold medals than any other of it's neighbours, so where better to start than with their first and most successful Olympian (and best tash wearer) who won .
Ramon Fonst was the first olympic medal winner ever from Latin America, winning a total of four gold medals and one silver. The sport? You guessed it (not)…Fencing. In 1900 Ramon Fonst competed in the Epée and won gold medal beating the French Champion Louis Perree in the final, and also picked up a silver at the same Olympics in Amateurs-masters épée competition. All this at the young age of 16, hard to imagine 16, fulfilling the dream of many young men by being given a sword and told to go and fight random men in France.
From there he went on to pick up two more gold medals in the St Louis Olympics, including a gold in a mixed team in the team foil, fighting alongside an American, one of the last times you would like to see Americans and Cubans with weapons on the same team...
He returned one last time to Paris for the 1924 Olympics, competing at the grand old age of 40. He gained no medals but the lasting respect of his fellow countrymen, becoming the President of the national Olympic committee after he retired from active competition.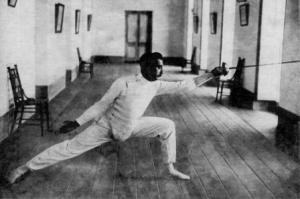 2. The second of four Cubans to feature in our top ten isTeofilo Stevenson, the son of a native Cuban and an Anglophone of St Kitts. One of only three boxers to win three gold medals, at the time it was widely lamented that he couldn't go professional because of Cuba's rules on competing in professional sports.
He famously refused an offer of five million dollars to fight Mohammed Ali in what would have been his first professional bout, with the World Heavyweight title on the line asking "What is one million dollars compared to the love of eight million Cubans?"
He went eleven years unbeaten and won 302 fights, and once headbutted an United Airlines employee after an 'agitator' approached him in the airport. Stevenson went to the 1980 Summer Olympics in Moscow and became the second boxer ever, after Papp, to win three Olympic boxing gold medals. The opportunity to win four golds was lost when Cuba joined the Soviet Union in boycotting the Los Angeles Olmypic Games. If he had won gold there, the question mark over his versus Ali's record would have been greater still.
Still there were compensations, as a gift for not going pro and becoming coach of Cuba's amateur boxing program, he was presented with a mansion in the most exclusive area of Havana – the love of 8 million Cubans paid off in the end.
3. Ecuador's only Olympic medallist accidently got involved in the the sport that won him Olympic glory, the 20km walk, after being trained by his brother for a week to help him prepare for a PE exam. Jefferson Perez was training next to the professional trainer Luis Muñoz, who immediately put him to professional competition. within weeks he had won his first race and the right to represent Ecuador in New York and London!
Outside of the Olympics he won three straight world titles, the only athlete to have done that to date, but most headily for Ecuador he won gold at 1996 Olympics in Atlanta, following it with a silver in Sydney.
Follwing his victory he embarked on a 459 km pilgrimage, travelleling from Quito's Franciscan Cathedral to his home town of Cuenca – crowds lined the route as he ran jogged, and, inevitably, walked all the way home. The training had finally come to into use...
4. Ana Fernandez and the Cuban national women's volleyball team. Damn those Cubans, can they not be stopped? It seems not, especially in the case of Ana Fernandez the most successful Women's volleyball player who was in three gold medal winning teams and three Pan American games golds. Unfortunately the elusive Ms Fernandez has shied away for the limelight and there is little information on her outside of this. However as a three time gold medallist she is part of an elite not to be excluded. If we only we had a photograph.
Cuba women's national volleyball team dominated the world in the last decade of the 20th century (1991–2000), winning eight times as FIVB World Champions in straight (6th World Cup in 1991, Barcelona Olympic Games in 1992, 12th World Championship in 1994, 7th World Cup in 1995, Atlanta Olympic Games in 1996, 13th World Championship in 1998, 8th World Cup in 1999, Sydney Olympic Games in 2000). Stand up and salute!
5. And you thought they only had the Canal. No! they have 'The Kangaroo' aka Irving Saladino, who won tiny Panama's first ever gold medal in the long jump. 2007 Saladino became the World Champion in Osaka. He led with the mark of 8.30 metres from his second attempt, then improved to 8.46 m, until the penultimate jump of the contest, when he was overtaken by Andrew Howe who set as mark 8.47 m. Saladino was able to earn the gold medal on the last attempt of the contest, in which he jumped 8.57 m.
In 2008 Summer Olympics in Beijing, Saladino won the Gold Medal, with a jump of 8.34 meters, giving Panama their first Olympic medal since the 1948 Summer Olympics, and their first gold ever. This is also the first Olympic gold medal ever won in a men's event by an athlete from Central America.
'The Kangaroo' immediately became a national hero, government offices and public schools were closed in honour of him so everyone could attend his home coming parade. The famous Panamanian salsa singer and politician Rueben Blades played for him in front of thousands of cheering Panamanians, amongst other honours bestowed upon him, like sports facilities being named after him, a gift of $50,000 US and being presented with the medal a second time by Panamanian boxing legend Roberto Duran.
6. The Argentinean basketball team 2004. There is no way to pick a single member of the team that put a stop to the quite frankly boring continuous run of success of the US 'Dream Team', knocking them out in the semi finals before going on to beat Italy in the finals.
This was no fluke, the Argentinean team had been building their strength for years and had been the first team to beat a US team with a full complement of NBA players in 2002, winning the FIBA Americas championship in 2001 as well.
Basketball at the Olympics had quite frankly been seen as nothing more than a run out of the NBA's greatest stars and had been literally uncontested in any real sense since its inclusion in the games in1936, the only other team to beat them being the now defunct USSR.
This was a win even arch rivals Brazil could enjoy, and one that has brought vigour to the Olympic contest of basketball, which some feared would be dead with the USSR and the rule change to allow a full team of NBA players in 1996.
7. Adhemar da Silva. Winning his country's first gold medal since 1920 wasn't the only remarkable thing about this man. Born in Sao Paulo to a poor family he originally played for Sao Paulo Football Clube – just before the period of the rise of Pele at rivals Santos. He showed his talent at the triple jump and 1948 broke the Brazilian national record, despite only placing 14th.
He came back to the Olympics in 1952 and took the gold in Helsinki and then again in Melbourne in 1956, making him the only Brazilian to win gold in two consecutive Olympics, despite having started playing for Club de Regatas Vasco da Gama from 1955. He played there till 1959, though it is Sao Paulo that have two gold stars above their emblem as a celebration of his achievement.
Not wishing to draw a line there In 1959, da Silva starred in the film Orfeu Negro, by French director Marcel Camus, which won the Golden Palm of the Cannes Film Festival and an Academy Award for Best Foreign Language Film, underscoring the achievements of a multi talented national hero.
8. Alberto Juantorena Danger. No, that's his real name. His nickname was "White Lightening". At the 1976 Summer Olympics, he became the first and so far only athlete to win both the 400 and 800 m Olympic titles. Born in Santiago de Cuba, Juantorena first played basketball, until he was discovered by a Polish track coach, Zygmunt Zabierzowski, who convinced him to start running. Only a year later, Juantorena was eliminated in the semi-finals of the 400 m event at the Munich Olympics (1972).
Juantorena became better known in the next years, winning a gold medal at the World University Games (1973) and a silver at the 1975 Pan American Games, both in the 400 m. He only seriously took up running the 800 m in 1976, so few thought he was a candidate for the Olympic gold that year. However, Juantorena made it to the Olympic final, and led the field for most of the race, eventually winning in a world record time of 1:43.50. Three days later, he also won the 400 m final, setting a low-altitude world record of 44.26. In 1977 he won both the 400 m and 800 m at the World Cup in Düsseldorf, Germany, the latter race being an epic duel with Kenya's Mike Boit. Juantorena later served as the Vice Minister of Sports for Cuba.
9. Pedro Luis Lazo. Another Cuban who has helped steer their national team to repeated success over their arch nemesis, the US. Many may have suggested Il Duque as one of Cuba's greatest baseball players, but having only played in one Olympics, he cannot compare to the singular Olympic achievements of Lazo, who over a 20 year career was part of a Cuban team that was unbeaten during three Olympics, totalling 20 games, before losing to the Netherlands. Gaining two golds and two silvers over a 16 year Olympic career is a stunning achievement by the 'Cuban Skyscraper'.
Upon his retirement on 27 December 2010 he told of his plans to work with poor youth in Cuba - "My dream is to work with the children. My soul is that of a teacher, a coach who wants to train young champions"
10. Felix Sanchez. 2004 was a big Olympics for Latin America, as you will see, and it was also a big year for nicknames. 'Super Felix' is also known as 'The invincible' and 'The Dictator' obviously being a lover of Charlie Chaplin, CGI movies and cat food.
This New York son majored in psychology at the University of Southern California decided to compete for the Dominican Republic in 1999, the home of his parents, rewarding them with a 43 race winning streak at the 400 metre hurdles between 2001 and 2004.
During this incredible continuous winning streak – during which he won all 7 races of the Golden League, taking a share of the million dollar jackpot, winning the Pan American games and setting the games record – he was famous for wearing the red band he was given after failing to qualify for the final in Sydney 2000.
As if a written script he managed to win gold in Athens 2004, after which he donated the wristband to a charity auction. The very next race, his first without the wristband, he injured himself half way through and had to abandon the race.
The lesson to be learnt? Never doubt the power of a flashing red band.
THE NEARLY MADE THE LIST
Claudia Poll
1996 was a big year for Latinos waddling like a duck, and also those swimming like one. Or a fish. Or just a really good swimmer...indeed it was the year that Claudia Poll won her first and only Gold medal by beating the hot German favourite Franziska van Almsick. This surprise victory ensured her heroic status as not only Costa Rica's first gold medallist, but Central America's first old medallist. Spare a thought for her poor sister though, who in 1988 had been Costa Rica's first Olympic medallist, and had also set the Central American and Caribbean 200m and 400m freestyle records only to see them beaten by little sis.
I bet family dinners were tense, especially after being named world swimmer of the year in 1997...
Claudia was also declared Costa Rican Sportswoman of the Year in 1993, 1994, 1995, 1996, 1997, 1998, 1999, and 2000 – oh the crushing blow in 2001 when she lost a to a coffee bean...
Humberto Mariles
Mexico's finest show jumper and two time Olympic champion would have made the list, if he hadn't suffered a bout of road rage in 1964. Unlike most of our bad tempered strops, which involve bad language and the occasional threat of a 'punch in the bracket' he shot and killed the other driver and died in prison serving a 25 year sentence. Not the greatest role model then...
Felipe Muñoz
Another victim of the nickname squad, 'Lukewarm' was a fine Olympic swimmer for Mexico, gold medal winner and is head of Mexico's Olympic Committee, however his refusal to swim in pools that weren't fully heated didn't endear him to us here at latinolife!
Edwin Vasquez
The Peruvian gold medallist should be in with a shout, as it was the only gold medal his country has received, but we considered that maybe the field of opposition had been somewhat thinned during preceding years, and that it probably wasn't a sport that many would want to compete in at the time, this being London in 1948. He won his gold medal in, of course, shooting
Argentinean Football team 2004
The electric win over Brazil in the final was a sign of a great young team and Olympic greats. But as we know how much the Brazilianistas would have hated it, we've left them out of the top ten.
A book which tells the story of the Amazon and its ports-towns near...