Re-Nascimento
Celebrating the centenary of Nascimento, the legendary Chilean publishing house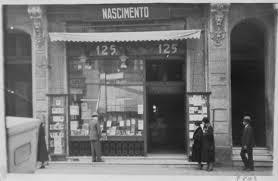 On December 1st the British Library held an important celebration to commemorate the centenary of the Nascimento Publishing House from Santiago de Chile. It was an event of readings, discussions including Neruda's biographer, Adam Feinstein, publisher Bill Swainson, live music by Quimantu, special guest readers Bianca Jagger and Rosana Manso, and last but not least, the great, great grandson of Don Manoel Carlos George-Nascimento himself, Pablo George -Nascimento gave a talk. The event started with a film about Don Carlos' life in a beautifully shot, poetic, if a bit over long, docu-drama: 'O Livreiro de Santiago' (The Bookseller of Santiago) by the film maker Medeiros.
1917 marked what was to be a momentous moment for Literature, when Don Manoel Carlos George Nascimento, known as the 'Anonymous hero of 20th Century Literature' founded the now legendary publishing house in Santiago de Chile. With his creative and intelligent wife, Rosa Elena Marquez who was the unsung Editor, he was to launch the careers of two Nobel Prize poetry laureates, (Pablo Neruda and Gabriela Mistral), the first laureates to emerge from Latin America. Nascimento also kick started the careers of many authors who went on to win over 90% of National Prizes and be sold all over the world.
The very first book that the Nascimento Publishing House was to publish of Pablo Neruda, 'Twenty Poems of Love and a song of Despair', remains, to this day, the single best- selling poetry book in the Spanish Language. Neruda, the young "… tall , thin and wan' poet" had been enthusiastically recommended by the author Eduardo Barrio. Pablo Neruda described the moment:
"With the following sober words: 'Very well then, we'll publish your works' Nascimento proclaimed me to be a publishable writer"
No frills there! Nevertheless, this was to lead to a long a successful relationship that was to last for over 50 years. Neruda's gratitude would never wane and he dedicated his beloved house in Isla Negra to "Don Carlos George-Nascimento, my first publisher".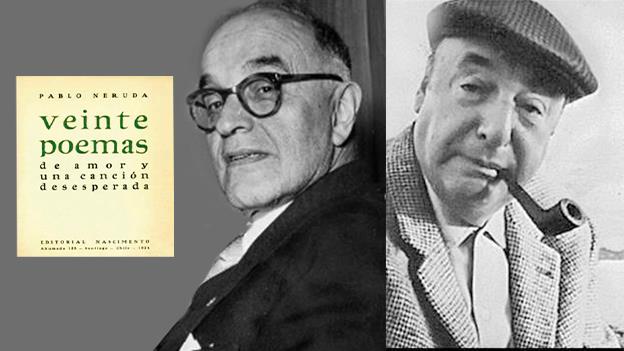 It was an equally momentous year for the rest of the world. It was the year that Egoist Magazine published T.S. Eliot's first collection of poems, Einstein was to publish his first paper on Cosmology, and in that penultimate year of the Great War, the Russian Revolution was to break out with equally powerful effect on the future of the world in thought and ideology. Also in 1917, John F. Kennedy, Ella Fitzgerald and the novelist Carson McCullers were born, so 1917 was indeed a significant year in many ways.
Manoel Carlos George Nascimento was born in Corvo, an island in the Azores into a small community of 999 persons. As the local Priest, Father Jacinto, was to often point out, one was born, but as another had died, they still numbered 999 and would never reach 1000 souls. Born into a whaling family, like everyone else on the island of Corvo, he was one of 7 brothers and 5 sisters. There is an historic connection between writing and whaling, as Herman Melville was to prove with 'Moby Dick' so it came as little surprise to the family that Carlos was interested in books.
Initially, Nascimento moved to America, first New Bedford, then California, but having an uncle who owned a bookshop in Santiago de Chile, Carlos decided to set out to get there by hook or by crook. And plenty crooks there were, as he was robbed not once, but twice on his journey to Santiago de Chile, arriving penniless to find his eccentric 'mad' bookseller uncle would have none of him and sent him away. When his Uncle died, Nascimento saw his opportunity and scraped together the funds to buy out other inheritors. In 1917, he was finally able to found the publishing house he had dreamed of.
The Celebrations of the event at the British Library introduced Don Carlos' great, great grandson, Pablo George-Nascimento who is experiencing a re-Nascimento of his own by reopening the publishing house once again. He aims to have a creative hub, integrating different disciplines and cultures, true to the family tradition.
The Cultural Attaché from the Embassy of Chile, Catalina Herrera Acuña, introduced the event. Others who came to celebrate the occasion included Bianca Jagger who read a selection of poems from the 'Veinte poemas de amor y una cancion desesperada' (Twenty Love poems and a Song of Despair). Rosana Manso, the Spanish actress known for her work in TVE and Telecinco, who read a selection of other Neruda poems beautifully, including the humourous and ironic 'Ritual de mis piernas', (Ritual of my legs) from 'Residence on Earth") and the more political 'Aqui me quedo' (I'm here to stay) from 'Incitement to Nixonicide and Praise for the Chilean revolution"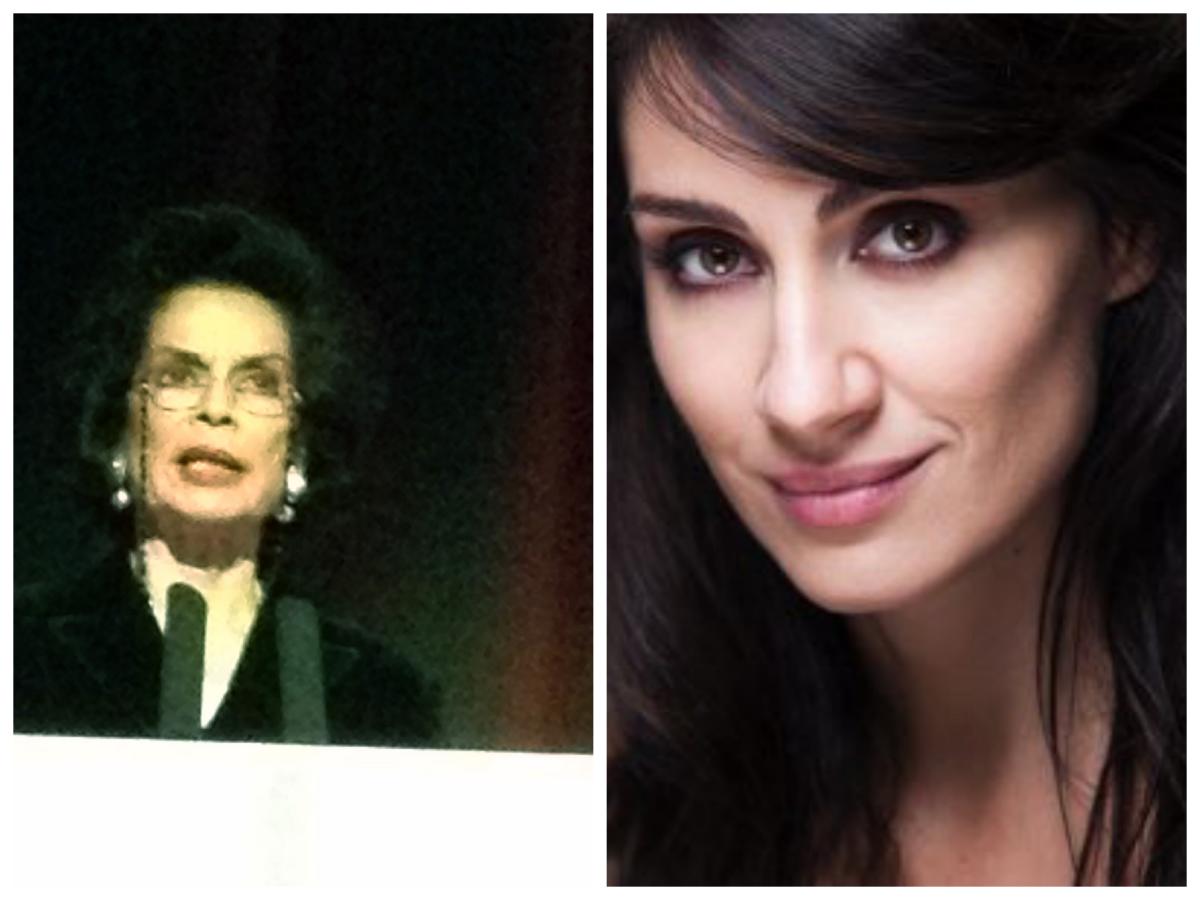 There was a fascinating discussion about the importance of publishing in the recognition of new talent, with the added value of having ideas exchanged at 'Tertulias' or 'Soirées' like those that that Don Carlos and his wife held on a regular basis.
Three persons took part, Bill Swainson, editor and. publisher of international writers from Spain and Latin America, that include Carlos Fuentes, Tomás Eloy Martínez, Adam Feinstein, author and translator and Hispanist at King's College London. He wrote 'Pablo Neruda: A Passion for Life' and started a bi-annual magazine dedicated to Neruda's life and work called 'Cantalao', and Pablo George-Nascimento who is moving forward with his project.
Swainson described the challenges facing the publisher today, as well as the excitement of coming across another new great writer with 'the power of recreating the world'. He pointed out that so many of the most significant Publishing houses have been created by people who had experience of the world as travellers and even refugees, people rich in "cross-cultural fertilization". He named famous publishing houses in the UK, such as Zwemmers, (who published the first books on Henry Moore, Matisse and Picasso); Gollancz, (the oldest publisher of Science Fiction & Fantasy in the UK), all built up by people from overseas.
The event was charmingly punctuated with songs by 'Quimantu'. This musical group, founded by composer Mauricio Venegas-Astorga, includes a violinist, percussionist, singer and various forms of guitars and bass playing unique individualized versions of Latin American music.
We now await the books that will emerge from the new publishing house of Nascimento and wish the great, great, grandson as much success in his venture into the literary world as that enjoyed by Don Carlos 100 years ago.
A book which tells the story of the Amazon and its ports-towns near...