Magical Martel
Back in 2001, La Cienaga (The Swamp), the first feature film by a 35-year-old Lucrecia Martel, had a profound effect on the film world, earning fans such as Pedro Almadover and launching the young Argentine as a major world class director. Martel's fourth feature, ZAMA (2017), which impressively counts Pedro Almodóvar, Danny Glover and Gaël García Bernal among its list of producers, has mesmerized her audiences again. The film has been chosen to represent Argentina at the Oscars, and selected for the Goya Prize. Latino Life caught up with the distinguished film director, to talk about Zama, the power of sound in film–making and the myth of magical realism.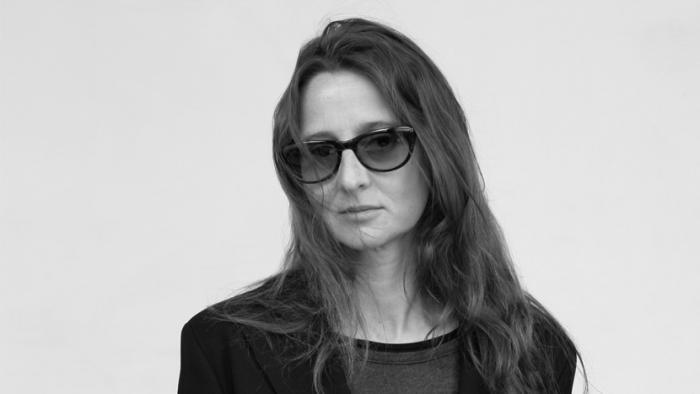 Back in 2001, when La Cienaga (The Swamp) swept up many of the world's prestigious film awards, Lucrecia Martel became the spearhead of a movement known as 'New Argentine Cinema', along with other stars like Daniel Burman, Pablo Trapero and Lisandro Alonso. While Argentine films from the 70s and 80s were overtly political, the 'New Argentine Cinema' was known for its subtle, sometimes surreal and humorous approach to social issues.
Martel's latest offering 'Zama', set in the 18th century, as the Spanish Colonial territories were gradually falling into a state of disintegration from a lack of proper control and funding, still has a political undertone, but has the indelible stamp of Martel's powerful suspense and nuance.
Don Diego de Zama, a magistrate and servant of the crown, has been stationed in a God-forsaken outpost, in Paraguay, where he endlessly tries every means at his disposal to be posted back to Lerma, where he has his wife and children.
There is a haunting beauty to the landscapes and there are fantastic and apparently arbitrary elements that abound, which tempt 'Latin American culture' commentators to make the usual comments about magical realism. This, Martel tells me, when we met up at the Hospital Club in Covent Garden, always makes her laugh:
"I use fantastic elements but they have nothing to do with magical realism! Magic and realism are concepts that cancel each other out."
Ever since her father bought a video camera, Lucrecia Martel has been fascinated by the magic of cinema. Originally from Salta, in the north of Argentina, Martel's experiments began early while still at school: -
"I loved adapting tragedies with my friends, trying to work out how to represent, adapt and edit them. That was how I realized that there was a fascinating world which I could enter, using someone else's words…I never imagined I would ever direct a film, but when I went to Buenos Aires I started out doing a course of Animation and got hooked."
After the film school she attended closed for lack of funds, Martel carried on, largely teaching herself. "I watched movies, I read books, I wrote. I was a free mind, because I had to be."
She made a series of short films, including the award winning Rey Muerto (Dead King) (1995) and then the bombshell...the debut feature film. La Ciénaga was voted the greatest Latin American film of the decade in a poll of New York area film critics, programmers and industry professionals. This was followed by The Holy Girl ranked ninth in the same poll, and The Headless Woman, which James Quandt of Artforum declared "one of the great films of the decade."
Before 'Zama', Martel explains how she was working on a project based on 'El Eternauta', an iconic science fiction comic from Argentina. There were disagreements and after having totally immersed herself in the project for over a year, the project was suddenly dropped and Martel realized she needed a break. She chose to travel 'north', taking a similar route to the one the 'Eternauta' survivors had taken to try to escape. This time, she and her friends were beset by 40°C, mosquitos and insects and terrifying summer storms:
"I had a very old wooden boat, so I went up the Paraná River on this boat … and I was the [very inexperienced] skipper. It was a mad adventure and it was there that I read Zama. The circumstances in which one reads a book affects how we react to it… as soon as I had finished it, I told my friend, who later helped out with the writing process: I want to make this film! That was in 2010. In August of 2011, I began the script and in 2012 I contacted Daniel Giménez Cacho, but it was not until 2015 that we actually started filming… "
I ask Lucrecia about the record twenty- eight producers listed on this production…
"The producers that are the integral part of the genesis of Zama are Vânia Catani, who is the Brazilian who brought Rei Cine on board and Bananeira Filmes and I also had a very good French production company [on board] with Marie-Pierre Macia, who worked on my last production." Martel explains. "Lastly, an incredible partner from New York has been Jocelyn Barnes, who is the niece of Julian Barnes! … Three very strong women from the start and from Rei Cine, three young lads, who were 27 years old when I met them, and they are the ones that really put it all together."
With a film that does not follow a classical narrative structure, people will always try to find patterns in what they see, therefore Martel is very aware that the cinema auditoriums create a unique situation: -
"In a cinema, you have a captive audience, they are not going to leave, especially if they have paid for their tickets! They will tend to hang in there for the full two hours, so you can play with that time… the people are immersed in that situation that is fluid like water. What is enveloping those people is not so much the images but the sounds. Light touches us, but if we close our eyes we see nothing. Sound is a total experience and we cannot ignore it. Even the deaf feel vibrations, it is the most tactile aspect of film and we always feel it...
"...I am [convinced] that our real experience of Time is closer to the experience of Sound, as we are also not linear in the way we think… Time becomes a 'volume' that can expand in all directions, so that the linear narrative [of cause & effect] is lost. It's important to distance oneself from perceiving Time as linear...
"...this, I discovered listening to my mother talking with her friends for two hours on the telephone… she would speak using some verbs in the past tense, some in the present tense and even some in the future tense. She was within all those times simultaneously. So, in what Time could you say she actually was? This is why I think that this theory of Time as volume is more precise and closer to our real emotional perception of Time. "
Indeed, although 'Zama' deals with one individual, there is an underlying world that is constantly off screen. Even though there are things we never see clearly, sounds draw us into the tensions and paranoia of the moment. In a way, this is a form of denial, a way of not seeing what you do not want to see. And herein lie the political elements of the movie. As Martel expands...
"No one wants to see the country's heroes as human beings. Our history is so false that it is inconvenient to see our history and its protagonists as they really are, and this carries on to today. This reached such a point that there are injustices that have become acceptable in our country. For instance, we say that during the Colonial period… the Spanish carried out massacres… What horror! The traffic of black slaves! … and yet when the countries began to gain their independence, those nation states did nothing to change this, and the Indians still have no lands, they are still being humiliated and badly treated… and already 400 years have gone by."
Zama is being screened at the London Film Festival and will be distributed by New Wave Films. Keep a sharp eye out for the dates.
Director: Lucrecia Martel
Screenplay adapted by Lucrecia Martel
Original Novel Antonio De Benedetto (Now available in English)
Art Direction Renata Pinheiro
Editing Karen Harley/ Miguel Schverdfinger
Director of Photography Rui Poças
Cast: Daniel Giménez Cacho, Lola Dueñas, Matheus Nachtergaele, Juan Minujín, Daniel Veronese.
A book which tells the story of the Amazon and its ports-towns near...