Latinolife's Best Party Tracks of 2016
As the Reggeatón beat continues to generate global party anthems, and mainstream music sees Latin influence on an unprecedented scale, we thought we'd pay tribute to this incredibly appealing and uniquely Latin beat, with the best party tracks of 2016. These ten tracks are enough to get your Christmas party going!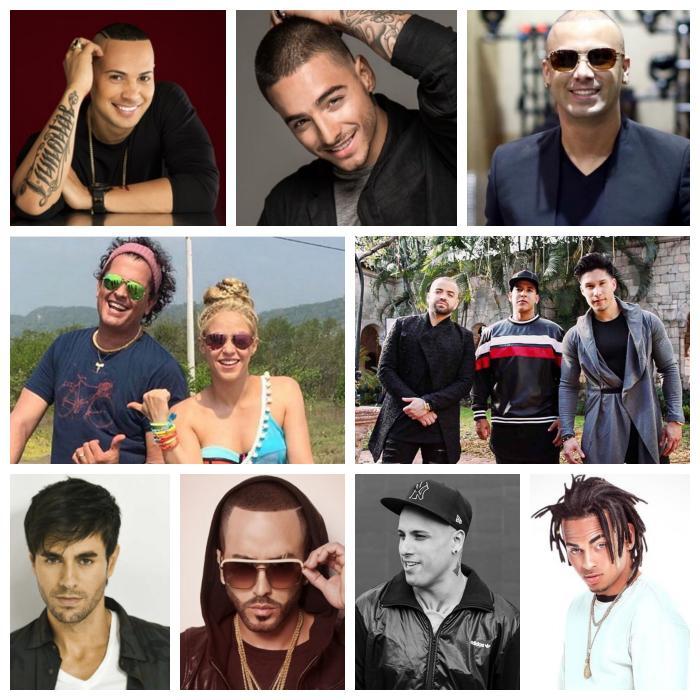 1. "La Bicicleta" Carlos Vives Feat Shakira
Colombia's two biggest international stars got together to release this monster party track that got the whole world dancing and won Latin Grammy winner for Song of the Year.
2. "Hasta Que Se Seque el Malecón" Jacob Forever
Jacob, an ex "Gente de Zona" member, kept the momentum going for the new wave of Cuban artists in the USA. This mega hit with its simple melody and catchy hook was the Cuban anthem of 2016!
3. "Andas en mi Cabeza" Chino y Nacho feat Daddy Yankee
The Venezuelan duo were big in their home country was this featuring with DY put them in the international map big time
4. "Duele El Corazon" Enrique Iglesias feat Wisin
Another banger from the Spaniard who does not seem to get enough of the reggaeton thing. On the back of bailando Enrique this time collaborated with Wisin delivering pretty much "Bailando" part 2. Expect every Spanish person in the room to go crazy when this is played!
5. "Chantaje" Shakira feat Maluma
Shakira is no stranger to the whole reggaeton thing, having released "Hips don't Lie" and "La Torture previously, this time she brought the next big thing coming from Colombia: Maluma, delivering another super hit.
6. "Shaky Shaky" Daddy Yankee
The always reliable Yankee released one of the biggest tracks of the year and the one that unleashed the "Shaky Shaky" dance craze around the world.
7. "Si No te quiere" Ozuna
The next mega star from Puerto Rico, already a veteran of the scene, the young Boricua broke ahead from the pack of new urban artist of the island, and this song has been dominating the radio and the dance floors across te americas
8. "Encantadora" Yandel
After more than a decade a millions al albums songs with his partner Wisin, the duet parted company both seem to be doing great. Encantadora bagged yonder a Latin Grammy and it has clocked million of youtube hits and counting
9. "Hasta el Amanecer" - Nicky Jam
After a decade of almost total obscurity, Nicky jam got his act together and has become as big as anyone in the game. This song proved that he was not hit wonder and singlehandedly without any collaborations rocketed Nicky Jam to the top of the music market, with almost 1 billion youtube hits to date.
10. "Safari" J Balvin feat Pharrel
After Ginza and the colombian reggaeton invasion, this collaboration with Pharell Williams kept Balvin on top of the game.
A book which tells the story of the Amazon and its ports-towns near...