LATIN LONDONER #8.....Omar Puente
Jazz violinist and 2017 LUKAS winner, Omar Puente, has performed to audiences worldwide. First violinist at the Cuban National Symphony Orchestra before leaving Cuba in 1997, he toured with Buena Vista's Ruben Gonzales all over the world and has played with the likes of John Williams, Kirsty MacColl, Jools Holland, Eddie Palmieri, Ruben Gonzales, Winston Marsalis' and Nigel Kennedy. His Latest album "Best Foot Forward" is dedicated to his belated wife, Debbie Purdy, who, before she died of Multiple Sclerosis, won a landmark ruling which meant that Omar would not be prosecuted if he helped her to end her life.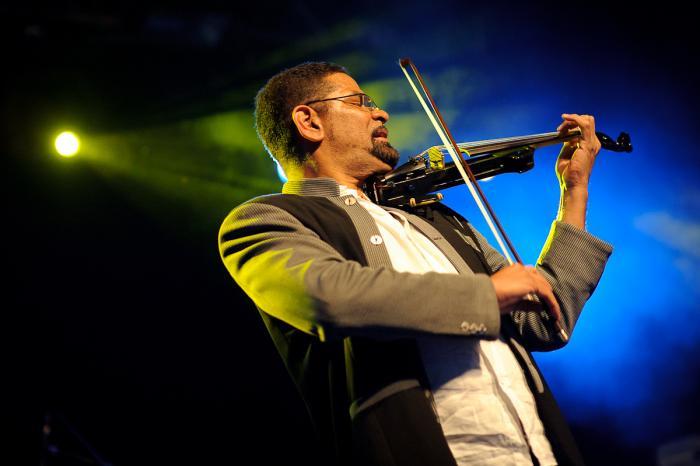 Music is my first memory. My father was a doctor who loved to play the violin and my aunt played the piano and I can still hear the sound of the record player playing Nat King Cole, David Oistrakh playing Tchaikovsky's Violin Concerto and of course Cuban music.
I owe everything to…my late wife Debbie, who named my last album before she died and was my inspiration in both my professional and personal life.She helped me carve my career here in the UK. She believed in me, encouraged and supported me in good times and bad.
The film that changed me is 'Twelve Angry Men' with Henry Fonda. One by one, 12 judges realise that they were wrong. It is a great lesson that things are not always as they seem and we should delve deeper before passing judgement.
The concert that most influenced me was Weather Report in Havana in the late seventies. I thought "this is how I want people to feel when they hear my music". Jaco Pastorius, Joe Zawinul , Wayne Shorte and Peter Erskine created a magic that is very difficult to replicate.
The most underrated virtue is…respect. It's too easily forgotten, especially with the phenomenon of social media.
The event that had most impact me the Para Olympic games in London 2012. My wife was confined to a wheelchair at the time and it was so wonderful to see the country celebrate and support disabled athletes competing for their nations.
I love London for its diversity and multiculturalism make it the most vibrant city in the world
My favourite London spot place is the Southbank at night. I have walked many times along the river after performing concerts at Royal Festival Hall, National theatre and Southbank centre, and feel its magic every time.
My favourite word is…POSITIVITY. I think it's the only way to achieve things in your life, as I was told a while ago.
The word you most dislike…'NEGATIVITY. The world would be a better place without it.
I believe in…hard work and never giving up.
If you could go back in time…I'd go to my carefree university days. Life was all about learning, music and girls!
Omar Puente will receive a LUKAS for Jazz Act of the Year at the LUKAS awards ceremony on May 23rd at The Troxy, in which his compatriots Gente de Zona will perform a full concert. Tickets here
A book which tells the story of the Amazon and its ports-towns near...