'La Llorona' Chavela Vargas (Milan records)
A finely curated "best of" and a great introduction to the world of the iconic ranchera singer.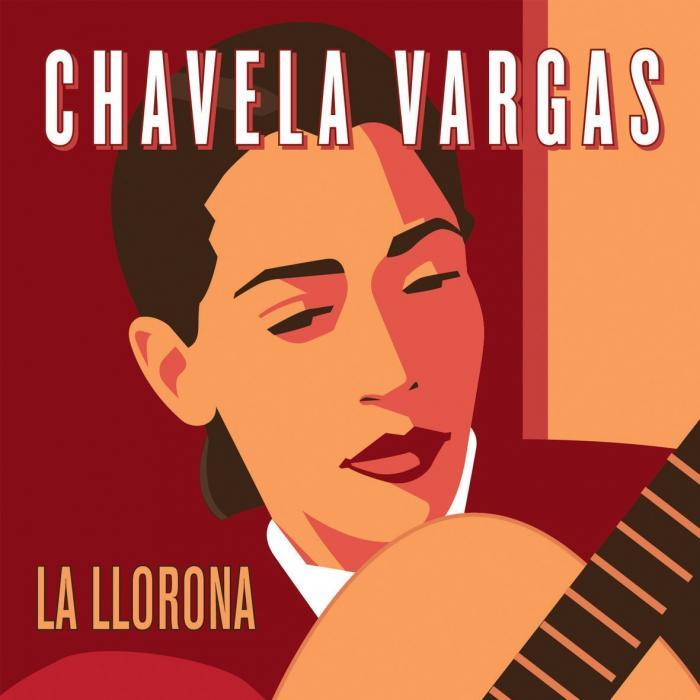 Whilst widely worshipped in Mexico as the Queen of the rancheras, Chavela Vargas was in fact born in Costa Rica. She recorded over 80 albums which made her a household name in the Americas.
Born, Isabel Vargas Lizano, she unveiled her inimitable musical alter ego, Chavela Vargas, in 1942, ss she explained in Catherine Gund and Daresha Kyi's 2017 documentary Chavela: "A bull came out to charge against life, goring and kicking. I would fight like a bull and march on."
Chavela took the rancheras – a male dominated genre mostly sung from the "macho" perspertive - and sang them in her very own style, performing almost uniquely with a guitar and with a slower drunken-like tempo, giving it almost a comedic twist.
Cultivating and embodying this persona is how Vargas armed herself with the strength to combat the machismo and homophobia that plagued the world she lived in. And through this, she found within herself the will to tap into the depths of the human spirit, perhaps more than anyone in history, using just a guitar and her voice.
Rumour has it that in her youth she used to perform in Mexican beach resorts dressed as a man and carrying a fake gun. She was a fascinating gender-bender character who eventually would come out and become an LGBT hero. Her music had a sort of renaissance when Pedro Almodovar discovered and used it in some of his films.
"La LLorona" is a finely curated "best of" and a great introduction to the world of the iconic singer. Vargas doesn't hold back. She sighs throughout its title track, occasionally interspersing words with sad chuckles, which, turns out, is more sad than if she'd straight-up sobbed throughout this song. A must have.
A book which tells the story of the Amazon and its ports-towns near...