Carla Simón - The New Female Face of Spanish Film Making?
SUMMER 1993, now on general release, stood out among the selection of over twenty films from Luxo-Hispanic film directors at the 2017 BFI London Film Festival. Among the various offerings from Catalonia, was Carla Simón's delightful SUMMER 1993, which was awarded a Special Mention. As the judges said " a beautiful and personal film, impressively and sensitively crafted. Its director and screenwriter Carla Simón is an exciting emerging filmmaker to watch." Corina Poore talks to the budding Catalan director.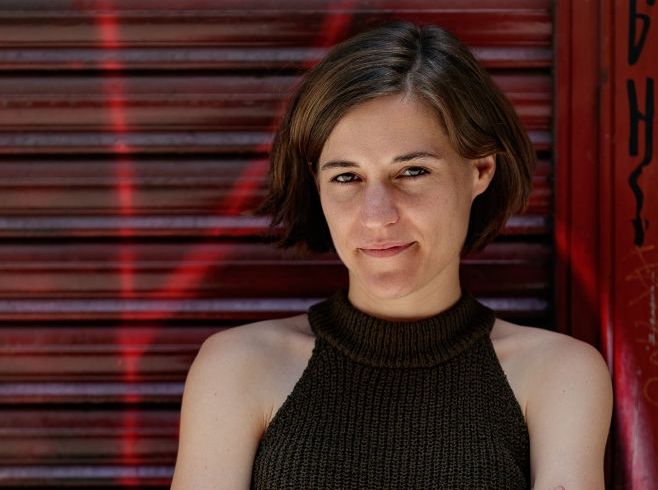 Carla Simón delved into her own past to come up with this charming and moving story about a child dealing with profound grief.
Little orphaned Frida (the charismatic Laia Artgas) is six, when, according to her mother's express instructions, she is taken, against her grandmother's wishes, to be cared for by Esteve, her uncle and mother's brother. This was a role very sympathetically played by David Verdaguer. With his wife Marga (Bruna Cursi), and their four-year old daughter Ana, (the delightful Paula Robles), they take the confused child, who has always lived in a purely urban environment, to live with them in their wild countryside home. It all appears so strange to the child that initially everything terrifies her, even a chicken seems to be a monster. Simón own parents died from HIV related illnesses at a time that, not far unlike today, no one really knows much about it, so it instilled fear in everyone.
SUMMER 1993 has been screened at the 61st BFI London Film festival competing for First Feature Award, a prize that the film received in Berlin in February 17, to Simón's delight as it was the first Festival the film had attended. It has also been selected to represent Spain at the Oscars.
Filmed very much from a child's perspective, this film has moved audiences to tears with is sensitive and poetic portrayal of the child's struggle to fit into her new world, that does not always turn out as expected. There is a fine attention to detail and an understanding of what it means to be a child, which is an art all of its own that Carla Simón has mastered. The poetry is also in the music composed by Simón brother Ernest Pipó and Pau Boïgues that fills the spaces with a haunting lilt.
This film has a resonance with other iconic Spanish films with children, such as Victor Erice's Spirit of the beehive or Carlos Saura's Cría Cuervos. Interestingly both of which feature the enigmatic Ana Torrent.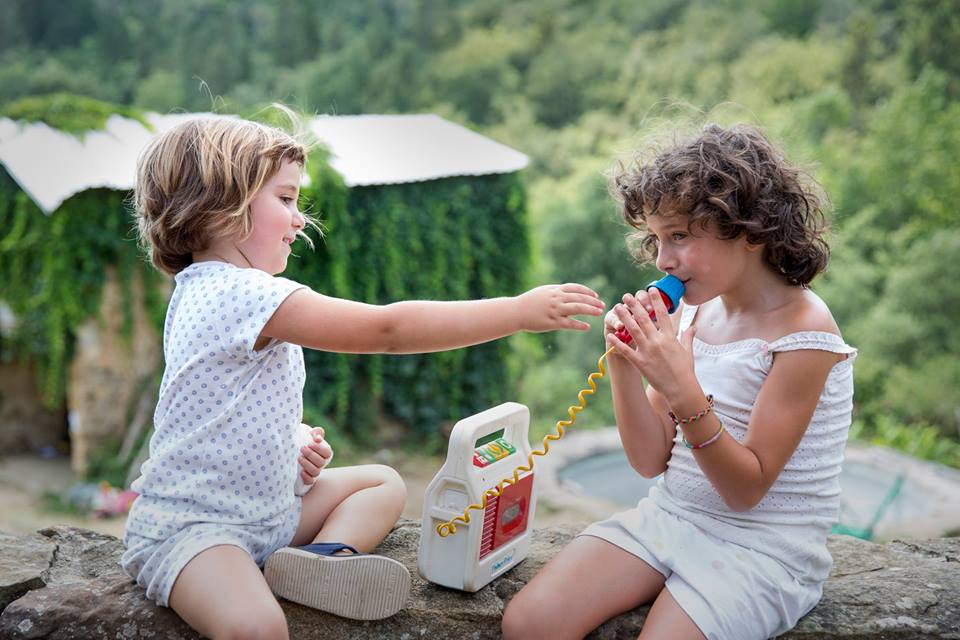 A graduate of the London Film School in Covent Garden (April 2014), Carla Simon has developed into a promising director. SUMMER 1993 arose from the idea for a short that she wanted to make as a graduate film: -
"I was studying here [at the London Film School] and I filmed a short about two children, a little brother and sister, who find their grandmother dead. That was when I realized that the theme of children having to face death was a subject I wished to continue to explore. I ended up filming a different short because when I began to write it, I realized it had to be much longer. I then made another short for the school and began to develop this story. When I returned home to my parents, I began to ask questions, so that they could help me to remember. I scanned all the old photographs of when I was a child and the script began to emerge. I chose to give it a time-frame, which was that first summer in 1993, [after my mother had died] … I had to do some research, reading up about the adoption processes and how a child faces death. What do they feel? How much do they understand? This helped me in the process of trying to understand why I had behaved as I did… The hardest part though, was when I realized that I could no longer remember my biological mother, and that was hard, because of course, you can't invent memories!"
Both Frida and Ana are astoundingly natural, their vulnerability and emotions, as they talk and play, are captivating and fresh. To achieve this effect Simon had a long journey: -
"It took six months to find the right girls [for the part]. I searched mostly in schools and I needed at least the elder girl, [Frida] to be from Barcelona and that she should not be used to the countryside. Above all I wanted to find girls who were naturally similar to the characters that I had written. You can ask an adult to play a different character, but it is far more difficult with a child. So, my idea was that they should be able to be themselves as they played… there were a lot of rehearsals. We spent a lot of time together, the girls and the adults, and there as a lot of improvisation. Also, I tried to take them back to times before that Summer of 1993 so that there would be some shared memories, so that the girls could believe that they had lived the lives of these characters. This created a certain level of intimacy before we began to shoot which created some strong links [between the characters]."
Right from the start, it was very interesting how the adults have to react when they work with children … they say that they have to forget about themselves and be at the service of the girls ... as the girls never read the script, I would ask them to also not memorize too much, so that everyone was on an equal footing… I did not care if the dialogue was not exactly as I had written it, but I wanted the content to remain. I would talk a lot between the takes to guide the girls and sometimes I told them exactly what they had to say… although, when they were playing, it was more open."
In order to achieve the feel of the child's point of view, the director of photography, Santiago Racaj had to face some technical challenges as Carla Simón explains: -
"I always knew that it would have to be filmed from a child's viewpoint, which was the one I knew. So, with Santi we had many conversations as to how to achieve it. He eventually used an apparatus that hung down holding the camera at the height of a child, and we used some long takes. That introduced complications because from that angle you can never incorporate the whole scene, but it did create the sensation of being in the moment, which was important for me. The main inspiration for the images were those old photographs of me as a child and the whole domestic environment."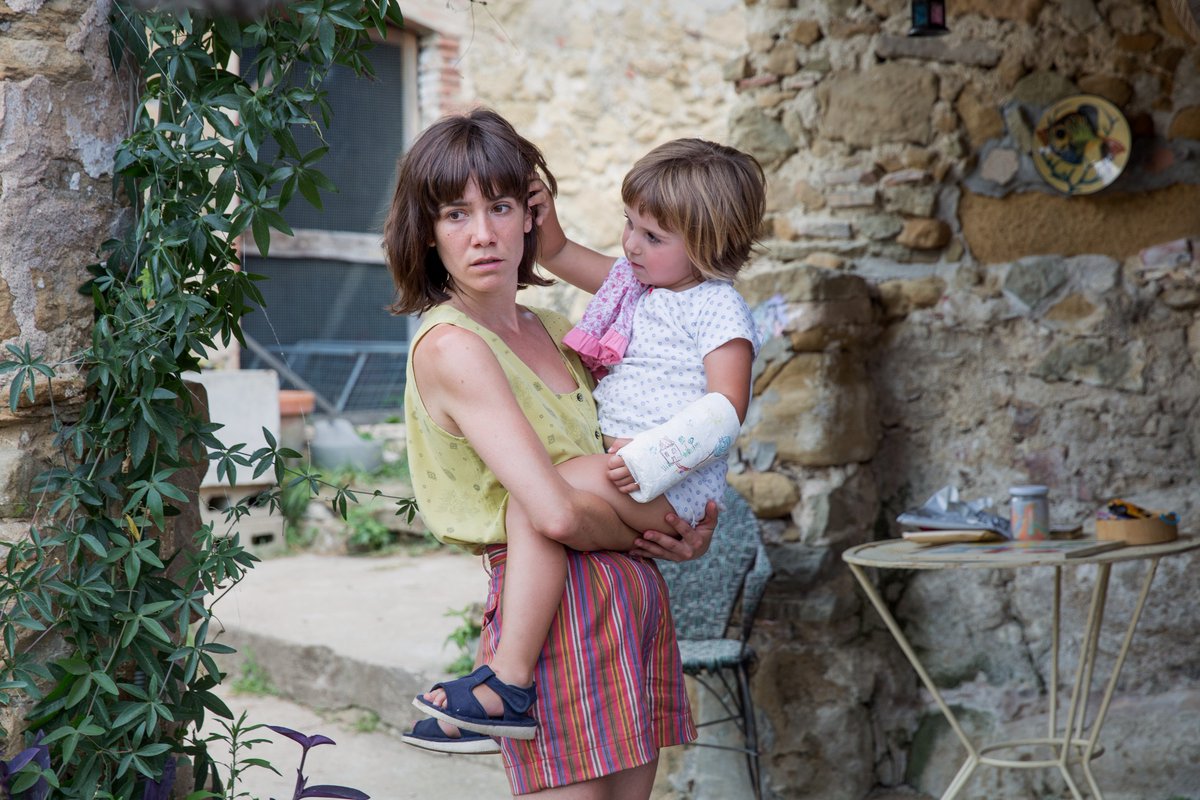 Carla Simon faced many issues in the making of this film. One was having to try to recall her own memories, but also the twist of having to see it all from the adults' point of view as well, in order to understand her adopted parent's emotions. She is fascinated by a child's capacity to adapt to new situations, which is often greater than that of an adult: -
"For me, it was an interior battle between the images I still held in my head and what was happening in front of the camera, and it was never the same! (laughs). I had the intention of being able to film what I had written. but then I saw that it meant the film would lose spontaneity so I had to renounce those images in some way, and allow things to come up from the actors themselves. I was aware all the time that I had to give the actors their space, but it was a shock to see, when it was finished, that those were not my images and I had to accept that the story had taken on its own life.
There are 3 or 4 scenes in the film that really happened, but most did not… it was important for me to re-vindicate that capacity that children have to adapt which can be so much greater than that of adults, because I had been told, so suddenly: 'You are now going to live with those people'. Full stop.
Inevitably it is more complicated for children to question their own emotions. I remember that I did not cry when my mother died and it made me feel very guilty and that is why I chose to end the film the way I did… we have to understand that children are intelligent and well, they really have a brutal capacity to adapt which as adults, we often underestimate. One of the things I remember the best was the shock of going straight from the city to the countryside. It might have been very pretty but it was very frightening to me. It felt threatening, so I spent time trying to put that across, it is pretty but can be scary. The Virgin's shrine did not exist, it is fictitious. I invented it. My grandmother would tell me to pray every night, that was true, so I had that religious attitude because of her, because my [adopted] parents are atheists. It is a generational thing. In Spain my grandparent's generation were far more conservative and more Catholic, but they gave birth to seven children who all turned out to be atheists and left-wingers, that was also the fruit of that period! I thought it was interesting to touch on that point. So, if there is a link to religion, that is where it comes from."
Carla Simón is involved with two new projects, also relating to her own family, one more personal than the other, But the hectic festival rounds are not leaving her much time to work and decide which one to go for first. Thanks in part to her awards in Berlin, her selection for the Oscars, and the Special Mention here at the BFI London Film Festival, Summer 1993 has got a distribution deal in the UK and is out on general release now.
Director: Carla Simón
Screenplay: Carla Simón
Cast: David Verdaguer, Bruna Cusi, Laia Artigas, Paula Robles, Fermi Reixach, Jordi Figueras, Paula Blanco.
Producer /Exec-Producer: Valérie Delpierre
Co- Producer: Stefan Schmitz
Producer / Co-producer: María Zamora
Cinematography: Santiago Racaj
Music: Ernest Pipó
Production company: Inicia Films
Co-produced & Distributed by: Avalon Films.
Sold by New Europe Film Sales
Cuba's natural setting, with its own historical and cultural...